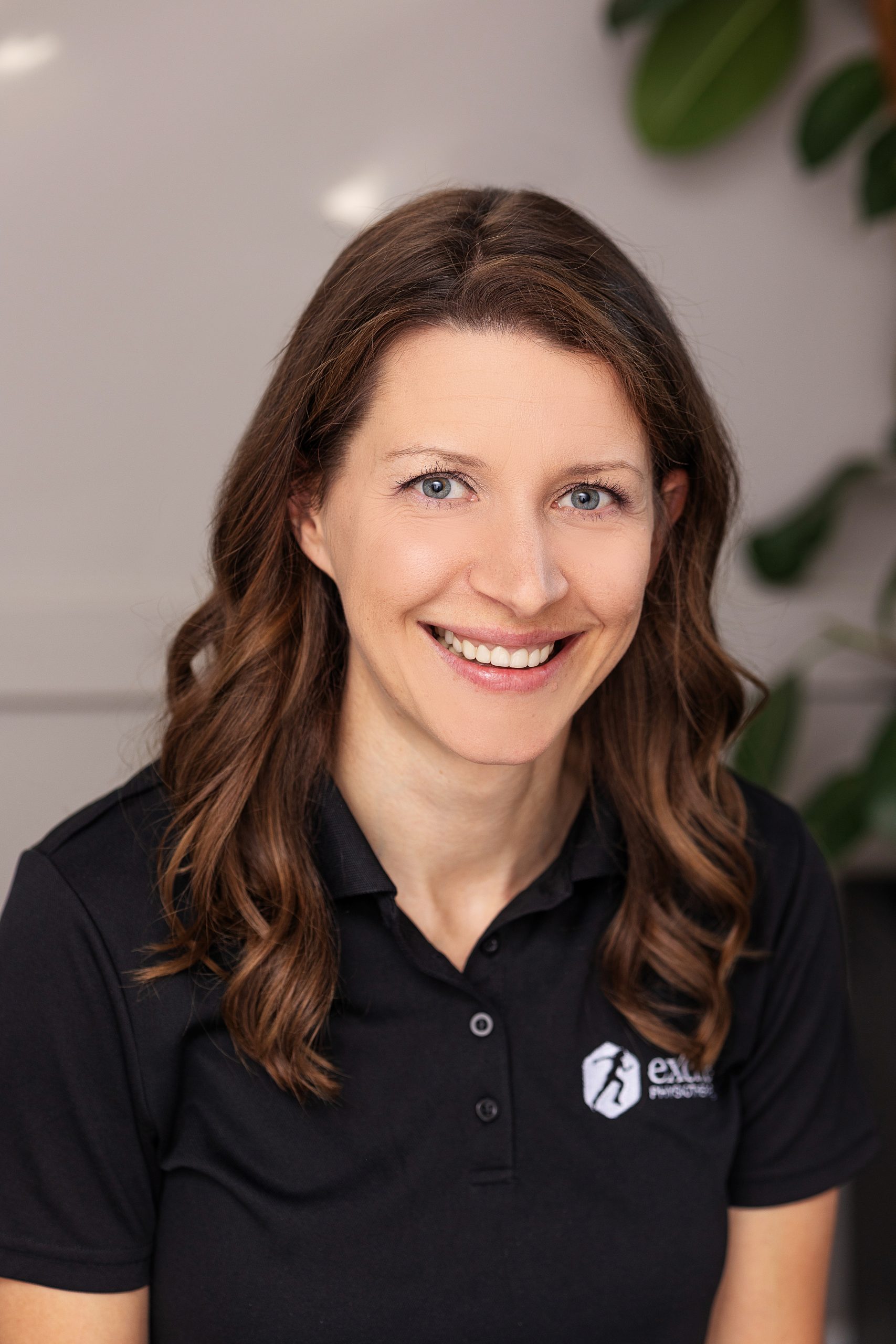 Christine Pratt
Registered Physiotherapist, Clinic Owner
Read Bio
Christine is a Registered Physiotherapist providing services such as UBC Gunn Intramuscular Stimulation and Advanced Manual Therapy. With advanced skills and over 10 years of experience, Christine will conduct a thorough biomechanical assessment to arrive at the root cause of her patient's pain. After this assessment, she will select individualized treatment modalities to restore tissue functioning and alleviate pain. This allows patients to get back to the activities they love including competing in triathlons, playing with their grandkids or riding a bike.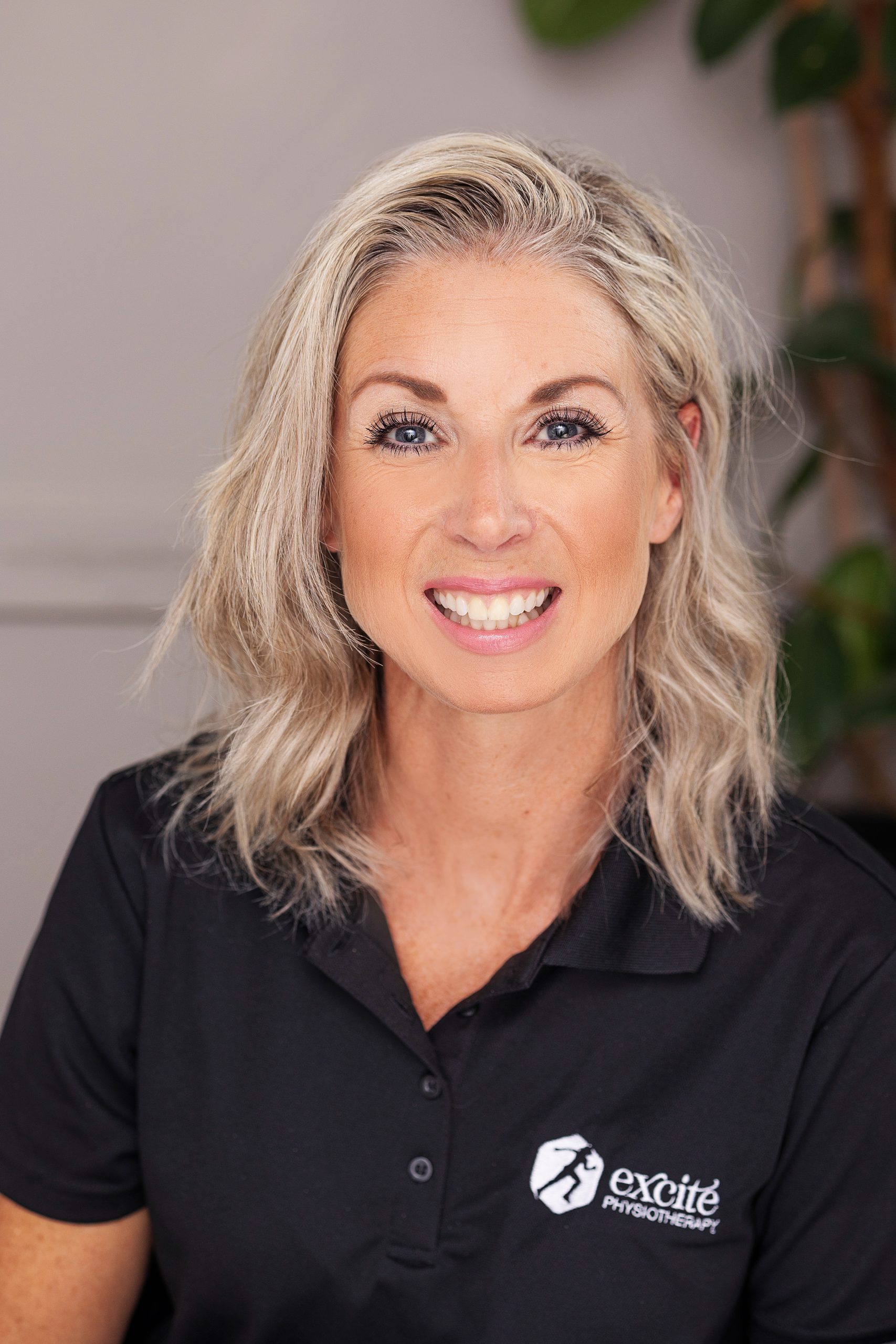 Emilie Guy
Orofacial Myofunctional Therapist
Read Bio
EGraduated from Dental Assisting in 1999
Graduated from Dental Hygiene in 2006
Completed my first Myofunctional Therapy Course in
2020 with MyoMentor and Sarah Hornsby
Completed my second Myofunctional Therapy Course in
2021with MyoMentor with affiliation now with The
Breathe Institute
Working on my Myofunctional Therapy Certification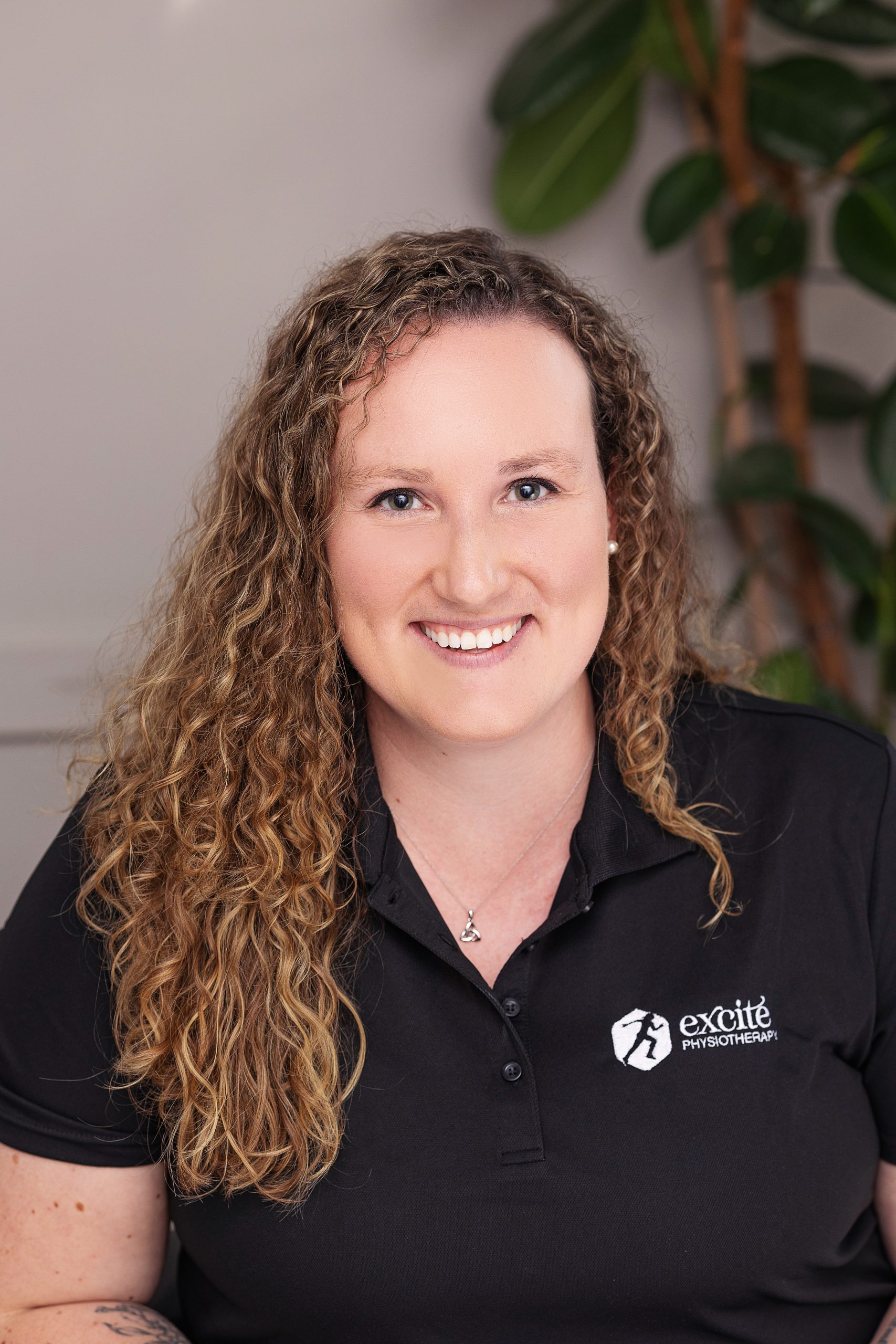 Erin Carlisle
Registered Physiotherapist
Read Bio
Erin graduated from Western University with an Honors Bachelor of Science in Kinesiology, and from the University of Alberta with her Masters of Science in Physical Therapy. Erin believes in evidence-based practice, and by being part of the research community, she is able to stay up to date on treatment techniques and principles. Her treatment philosophy focuses on individualized treatment plans by combining a thorough assessment, hands on treatment and active exercise- based rehabilitation to help you progress back to the activities you enjoy. Erin has a special interest in orthopaedic and vestibular physiotherapy. Her continuing education includes Functional Dry Needling, Advanced Vestibular Rehab, c, and Level 1 Manual and Manipulative Therapy. In her spare time, Erin enjoys volleyball, skiing, kiteboarding, and wakeboarding, as well as many other outdoor activities.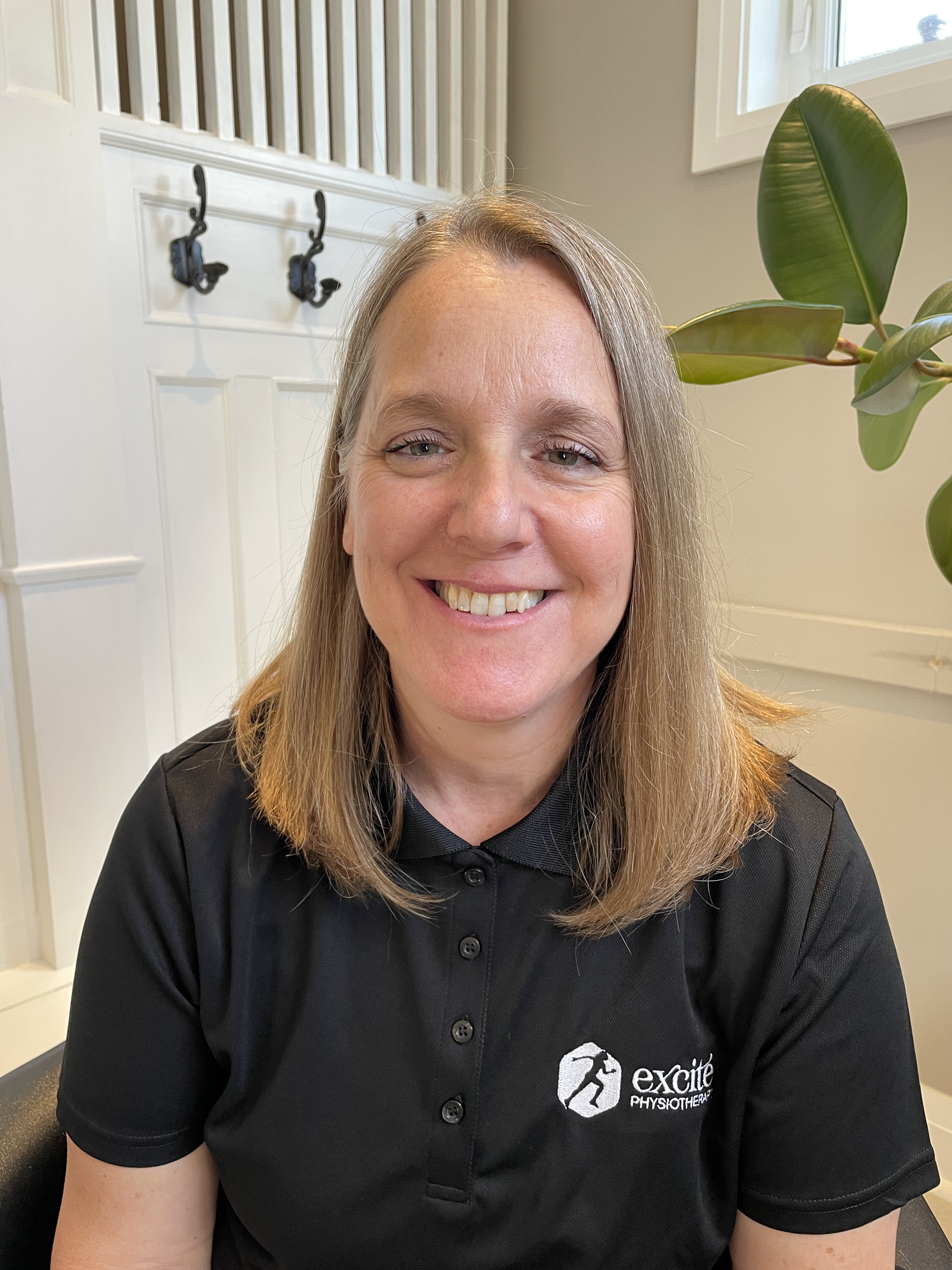 Victoria Sambleson
Registered Massage Therapist
Read Bio
Victoria Sambleson has an impressive 19-year career in the field of massage therapy, underpinned by a diverse background encompassing patient care, educational instruction, and the development of continuing education programs tailored for Registered Massage Therapists (RMTs).
Over nearly two decades, Victoria has diligently refined her skills in an array of massage techniques, nurturing a profound understanding of the intricacies of the human body's mechanics. Her extensive experience extends to the therapeutic treatment of patients across a broad spectrum, including those grappling with sports injuries, professional athletes seeking peak performance, individuals affected by workplace-related ailments, and expectant mothers requiring specialized care. This expansive expertise has fostered in Victoria a holistic approach to massage therapy, ensuring that each treatment is meticulously customized to meet the unique needs of her clients.
A notable milestone in Victoria's professional journey has been her tenure as an instructor at the prestigious Sutherland-Chan Massage School, where she dedicated an entire decade to shaping the next generation of massage therapists. In this pivotal role, Victoria not only imparted her practical wisdom but also instilled in her students the core values of empathy, professionalism, and an unwavering commitment to lifelong learning.
Beyond her teaching endeavours, Victoria has taken proactive steps to create and deliver continuing education courses tailored specifically for RMTs. These courses span a wide range of critical topics, including advanced massage techniques, injury rehabilitation strategies, and the implementation of best practices in patient care. Victoria firmly believes in the paramount importance of staying at the forefront of industry developments and is passionate about inspiring her fellow RMTs to do the same.
Victoria's professional journey has brought her to Excite Physiotherapy, drawn by our stellar reputation for placing clients' needs at the forefront and fostering a team deeply committed to promoting a healthy lifestyle. She enthusiastically anticipates contributing her extensive knowledge and skills to our organization, with a steadfast focus on preserving and surpassing the high standards we uphold.
With Victoria Sambleson as a valued member of our team, Excite Physiotherapy gains not only an exceptional massage therapist but also a dedicated educator and innovator within the field of massage therapy. We look forward to harnessing her expertise to enhance the well-being of our cherished clients.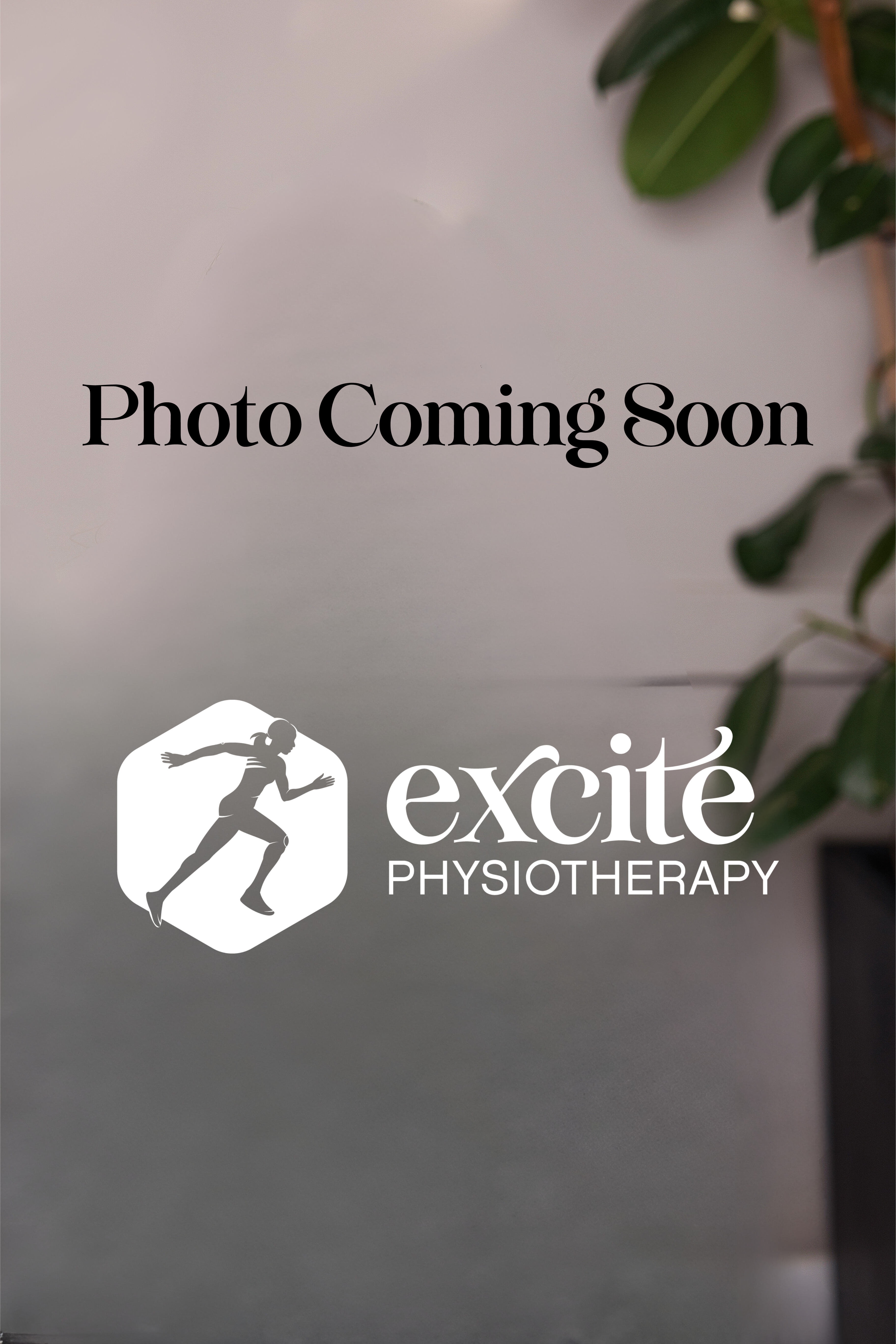 Nicole Gould
Physiotherapy Assistant
Read Bio
Nicole has experience working as a Physiotherapy Assistant and as a fitness professional. She holds a Diploma in Occupational Therapy & Physiotherapy Assistant and is a certified personal trainer, fitness coach and yoga teacher. Nicole is a perpetual student who greatly enjoys expanding her education and holds several other fitness certifications including TRX, Barre, Indoor Cycling, Pre/Post-natal Yoga and Bone Fit. She enjoys a balance of fitness and yoga in her life as the Head Coach at Orange Theory Fitness, and she endeavours to bring benefits of both to her clients in a holistic approach to overall health and wellness. Having a passion for outdoor recreation, Nicole instills a love of all things outdoors in her son. With a daughter on the way she's looking forward to many family camping trips in their future.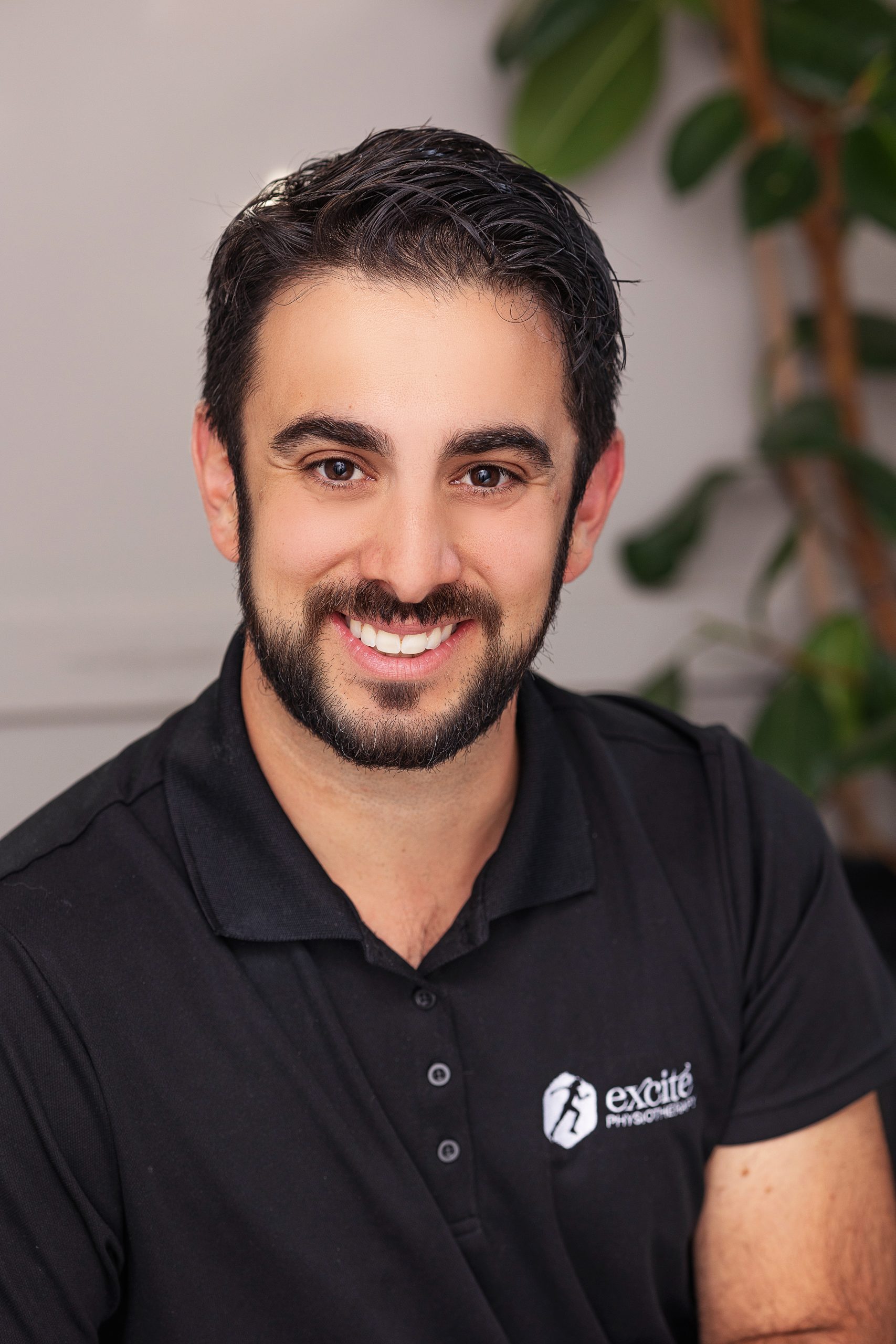 Anthony Giorgianni
Registered Physiotherapist
Read Bio
MClScPT, MPT, BScKin, FCAMPT, MCPA
IMS/Dry Needling
Soft Tissue Release
Mulligan Mobilization with Movement
First Responder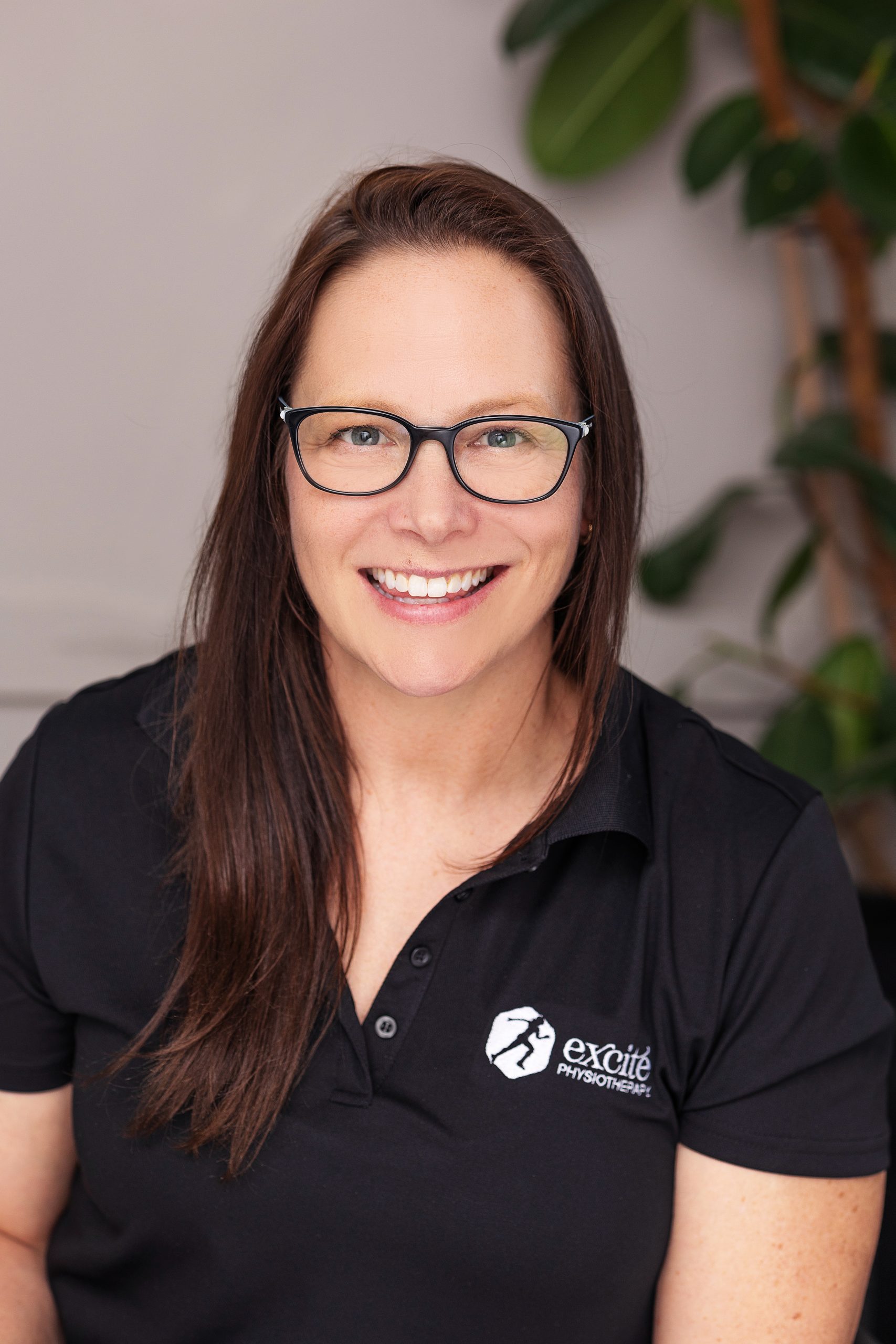 Read Bio
Margo joins the team with a wealth of experience and knowledge. Margo holds Bachelor Degrees in History/Geography and Teaching. Before raising her three children, now teenagers, She worked as a teacher for a number of years. "I'm excited to join the Excite physio team in an administrative position. I look forward to getting to know you and enhancing your experience at the clinic." 
Margo has always been an active person and has been an avid CrossFit athlete for over seven years. She loves being in the gym perfecting her skills, staying fit and supporting our community.
Physiotherapists are self-regulated, primary health care professionals who aim to prevent, assess, and treat the impact of injury, disease, and/or disorders in movement and function. They work in private and public settings, providing health interventions as well as management, education, research, and consultation services. Physiotherapist assistants, working under the supervision of a physiotherapist, may also deliver treatment and physical interventions for patients and clients.
© 2022 Excite Physiotherapy, All Rights Reserved
Experience. Exceptional Skills. Results.
Whether you are experiencing back pain for the first or have been suffering with pain for years, we have the experience and the skills necessary to help you get relief quickly. Located downtown Barrie, Ontario.
Land Acknowledgement
We acknowledge that we are on the traditional territory of Anishinaabeg people, which include the Odawa, Ojibwe, and Pottawatomi Nations collectively known as the Three Fires Confederacy. We are dedicated to moving forward in the spirit of respect and reconciliation by honoring the history and culture of Indigenous people. 
Safe Space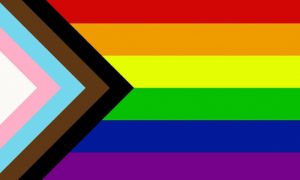 At Excite physiotherapy we are committed to creating a safe space that serves a diverse community. In a culture of connectedness, we can empower each other to thrive and grow.