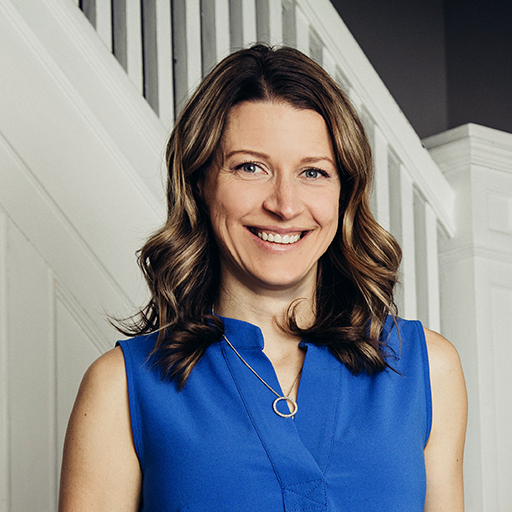 Christine Pratt
Registered Physiotherapist
Read Bio
Christine is a Registered Physiotherapist providing services such as UBC Gunn Intramuscular Stimulation and Advanced Manual Therapy. With advanced skills and over 10 years of experience, Christine will conduct a thorough biomechanical assessment to arrive at the root cause of her patient's pain. After this assessment, she will select individualized treatment modalities to restore tissue functioning and alleviate pain. This allows patients to get back to the activities they love including competing in triathlons, playing with their grandkids or riding a bike.
Anthony Giorgianni
Registered Physiotherapist
Read Bio
MClScPT, MPT, BScKin, FCAMPT, MCPA
Masters of Clinical Science in Manipulative Physiotherapy
Fellow Canadian Academy of Manipulative Physiotherapy
IMS/Dry Needling
Soft Tissue Release
Mulligan Mobilization with Movement
First Responder
Expert in treating TMJ/TMD
Erin Carlisle
Registered Physiotherapist
Read Bio
Erin graduated from Western University with an Honors Bachelor of Science in Kinesiology, and from the University of Alberta with her Masters of Science in Physical Therapy. Erin believes in evidence-based practice, and by being part of the research community, she is able to stay up to date on treatment techniques and principles. Her treatment philosophy focuses on individualized treatment plans by combining a thorough assessment, hands on treatment and active exercise- based rehabilitation to help you progress back to the activities you enjoy. Erin has a special interest in orthopaedic and vestibular physiotherapy. Her continuing education includes Functional Dry Needling, Advanced Vestibular Rehab, c, and Level 1 Manual and Manipulative Therapy. In her spare time, Erin enjoys volleyball, skiing, kiteboarding, and wakeboarding, as well as many other outdoor activities.  
Nicole Gould
Physiotherapy Assistant
Read Bio
Nicole has experience working as a Physiotherapy Assistant and as a fitness professional. She holds a Diploma in Occupational Therapy & Physiotherapy Assistant and is a certified personal trainer, fitness coach and yoga teacher. Nicole is a perpetual student who greatly enjoys expanding her education and holds several other fitness certifications including TRX, Barre, Indoor Cycling, Pre/Post-natal Yoga and Bone Fit. She enjoys a balance of fitness and yoga in her life as the Head Coach at Orange Theory Fitness, and she endeavours to bring benefits of both to her clients in a holistic approach to overall health and wellness. Having a passion for outdoor recreation, Nicole instills a love of all things outdoors in her son. With a daughter on the way she's looking forward to many family camping trips in their future.
Tianna Rice
Registered Massage Therapist
Read Bio
Tianna offers a unique Massage Therapy treatment called Neurofascial Reset (Think ART). RAPID Neurofascial Reset is an active, movement based technique that addresses the nervous system. It addresses pain, tension, and restrictions in muscles, tendons, ligaments, and fascia. Every session is a combination of examination and treatment. She uses her hands to evaluate the texture, tightness, and movement of muscles, fascia, tendons, ligaments, and nerves. Painful areas are treated by combining precise tension with very specific patient movements. It may be uncomfortable during the movement phase of treatment. This occurs as the neurological system is being stimulated to restore normal function and eliminate pain. Treating the body at the neurological level stimulates a reprogramming of the tissue. Tight muscles relax, range of motion is restored, and pain is eliminated. Neurofascial reset can help you get back to doing the things you love. Tianna also does General and Swedish massage, and can adjust pressure to suit your needs. This can include deep pressure. She grew up in Goulais River, which is just outside of Sault Ste. Marie, and went to school in London, ON. She moved to Thompson, Manitoba for her husbands work in 2020. He recently got his dream job flying for West Jet which has moved them back to Ontario. She had the opportunity to travel to Churchill, Manitoba to massage and that was an amazing experience. Seeing the north and being able to bring a much needed service to a remote community was very rewarding. 
Read Bio
Margo joins the team with a wealth of experience and knowledge. Margo holds Bachelor Degrees in History/Geography and Teaching. Before raising her three children, now teenagers, She worked as a teacher for a number of years. "I'm excited to join the Excite physio team in an administrative position. I look forward to getting to know you and enhancing your experience at the clinic." 
Margo has always been an active person and has been an avid CrossFit athlete for over seven years. She loves being in the gym perfecting her skills, staying fit and supporting our community.
Physiotherapists are self-regulated, primary health care professionals who aim to prevent, assess, and treat the impact of injury, disease, and/or disorders in movement and function. They work in private and public settings, providing health interventions as well as management, education, research, and consultation services. Physiotherapist assistants, working under the supervision of a physiotherapist, may also deliver treatment and physical interventions for patients and clients.
© 2022 Excite Physiotherapy, All Rights Reserved
Experience. Exceptional Skills. Results.
Whether you are experiencing back pain for the first or have been suffering with pain for years, we have the experience and the skills necessary to help you get relief quickly. Located downtown Barrie, Ontario.
Land Acknowledgement
We acknowledge that we are on the traditional territory of Anishinaabeg people, which include the Odawa, Ojibwe, and Pottawatomi Nations collectively known as the Three Fires Confederacy. We are dedicated to moving forward in the spirit of respect and reconciliation by honoring the history and culture of Indigenous people. 
Safe Space
At Excite physiotherapy we are committed to creating a safe space that serves a diverse community. In a culture of connectedness, we can empower each other to thrive and grow.