Christine is fabulous! She listens and is 100% invested in solving my issues, no matter how many layers there are! 
Christine is amazing! She had helped with both a lower back and foot problem. It has made day to day life considerably less painful. In conjunction with her therapy she has given me the knowledge and steps I can take to better maintain these problems myself.
I can't express enough about how thankful I am to have found Christine Pratt. She expressed with confidence that she could help me heal my back and get me functioning again. She did not disappoint. Over a year ago I couldn't do basic life chores, let alone any favourite sports without being in a lot of pain and discomfort. Today I can say I can do pretty much all of the things I could do prior to my injury, including sports. She not only saved my physical well-being, but also my mental well-being. Thank you Christine for caring and helping me heal!here are! 
Christine has helped me so much to understand and improve my TMJ pain by teaching me at-home techniques and using her expertise of dry needling and physical therapy. I was skeptical of dry needling at first but she showed me how amazing and beneficial it is! Christine is so cautious and follows all Covid-19 rules to perfection so that you always feel safe when visiting Excite Physiotherapy.
By far the best physiotherapist I've ever been to. Christine is exceptional at diagnosing your underlying problem and treating you quickly. Best of all, she's always on time.
Christine is amazing. Not only has she saved me an ambulance ride to the RVH, after being on the floor for over 2 hours. Christine constantly fixes my shoulder, neck and chronic back injury. IMS and Christine are the best combination. Christine is  Professional and constantly updating her skills.
Tianna knows her stuff and definitely helped my neck movement. Looking forward to my next treatment.
I had a great experience with Tianna. She is very knowledgeable, expert and professional.
Great people Love working with Erin Carlisle
I have been a patient of Christine Pratt's at Excite Physio for two years. During that time I have had several old injuries addressed and rectified through her meticulous and thorough work. Christine has a passion to find the route of any issues and is unrelenting in her pursuit to help.
Currently I am in good health and not fighting any injury however I continue to attend for routine visits to ensure I remain "tuned up". I would, and have recommended Excite Physio to friends and family and I will continue to do the same moving forward!
understands the issues i have. working on fixing my neck that has been sore for years. thankyou. good clinician
Erin is absolutely amazing!! Not only does she make you feel comfortable, she makes you feel good when you leave and positive. She educates you when doing the treatment so you understand what is being done, and how it can be triggering other areas. I highly recommend her! Thankyou!!
Knowing how amazing Christine is I was a bit hesitant to see someone else today. Erin is amazing. She's very clear about what she is doing, making sure that she's not pushing beyond what you can handle, making sure she is very clear about what is hurting/where it's hurting. Making adjustments and then checking again. She made me feel comfortable and I was in much less pain when I left the office.
I had a great experience with Tianna. She is very knowledgeable, expert and professional.
Excellent!!! I am so happy I have found Christine and her team. I have been in such pain and lack of function prior to meeting Christine. Within a very short time I no longer have any pain and my function is returning to more normal than I have had in years. I go to Christine for TMJ, but she has also helped me with an old shoulder injury that flares up and recently a foot injury. She is patience, professional and knowledgeable. I used to see 3 different therapists, now I only see Christine and I feel better than ever.
I have been a patient of Christine for many years, and not once have I been disappointed with a treatment
I loved working with Christine. I have cycled through 3 PT's over the past two years for a torn labrum in my shoulder, and Christine was the best to work with – hands down. I highly recommend her.
Very accommodating to a particular injury which required thought and expertise. I was in the best hands!
Christine is by far the best physiotherapist I have been to. Highly recommended!
I had a great experience with Tianna. She is very knowledgeable, expert and professional.
Christine is by far the best Physio I've ever been to . She's always able to find the reason I'm in pain and is able to get me back to feeling my best is a couple of treatments.
I highly recommend her!
I highly recommend the team at Excite Physiotherapy. I have been seeing Christine Pratt for many years, and genuinely appreciate her expertise, professionalism, and care
Christine is fantastic at what she does! Knowledgeable, professional and very hands on!! Highly recommend 👍🏻
I'm a client of Christine's,and very happy to have met her.
I walked in thinking skeptical thoughts.
I walked out properly informed. I'm a believer lol.
In all seriousness. Christine diagnosed, informed me my of where and why I had an issue. Then explained the treatment and then we proceeded.
She was very professional, yet down to earth friendly…. It's hard to put into words.. It's a good feeling.
Would I recommend Christina Pratt?
Absolutely. And I do.
Thank you Christine.
Christine has been amazing.  I finally found some relief for my neck/shoulder pain after years of trying other options.  Thank you Christine !
Enabled me to move with relative ease.  So much improvement, hard to put into words.
Christine is fantastic find for me! The IMS has sped up my healing time during injuries and keeps me in sync for everyday activities. My job requires a great deal of driving which leads to stiffness, poor posture and loss of activation in the glute region. Regular appointments with Christine help to treat any issues I'm having and prevent further concerns. Christine is very knowledgeable and an active person herself which I really appreciate. So many places are rushing patients through, this is not one of those places. Christine has taken the time to understand my personal health and lifestyle.
Physiotherapists are self-regulated, primary health care professionals who aim to prevent, assess, and treat the impact of injury, disease, and/or disorders in movement and function. They work in private and public settings, providing health interventions as well as management, education, research, and consultation services. Physiotherapist assistants, working under the supervision of a physiotherapist, may also deliver treatment and physical interventions for patients and clients.
© 2022 Excite Physiotherapy, All Rights Reserved
Experience. Exceptional Skills. Results.
Whether you are experiencing back pain for the first or have been suffering with pain for years, we have the experience and the skills necessary to help you get relief quickly. Located downtown Barrie, Ontario.
Land Acknowledgement
We acknowledge that we are on the traditional territory of Anishinaabeg people, which include the Odawa, Ojibwe, and Pottawatomi Nations collectively known as the Three Fires Confederacy. We are dedicated to moving forward in the spirit of respect and reconciliation by honoring the history and culture of Indigenous people. 
Safe Space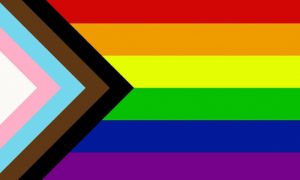 At Excite physiotherapy we are committed to creating a safe space that serves a diverse community. In a culture of connectedness, we can empower each other to thrive and grow.